In May 2019, AB Mauri Italy completed the acquisition of 100% of the shares of Italmill S.p.A., a leading player in the Italian Bakery Ingredients industry.
The history of Italmill began in 1901 as Molini Besozzi Marzoli, and by 1911 the company had built one of the most advanced milling plants in Italy. Italmill developed over the years into a successful, fourth generation family-owned and managed Bakery Ingredients company, with its manufacturing facility based in Northern Italy.

Italmill's long heritage of tradition and innovation brings to the Group a wealth of expertise in sourdough, pizza and pastry mixes, flour mixes and frozen technologies.

Scrocchiarella®: innovating through tradition
Italmill anticipated the changing global consumer preferences for healthy, high quality, snacking and on-the-go food with Scrocchiarella mixes, and par-baked frozen bases for an authentic Roman Pizza.
Scrocchiarella is made from a unique combination of selected traditional flours, sourdough and natural ingredients. The key ingredient for Scrocchiarella is sourdough, which gives the final product a crunchy crust and an open crumb structure, in combination with a superior flavour and a memorable aroma.
Since launching the traditional recipe, the Scrocchiarella range has been enriched with whole wheat, seeds and Venus rice to satisfy the demands of global modern consumers.

This transaction represents another significant milestone in AB Mauri's growth strategy in EMEA, following the acquisition of Holgran and Fleming Howden in the UK during 2018.
Marco Devenuto, Managing Director AB Mauri EMEA, states:
Italmill is an Italian excellence and this acquisition creates the leading player in the bakery ingredients industry in Italy. Combining product portfolios, technologies, expertise and route to markets will enable us to drive growth in Italy as well as in several international markets. With its highly capable and dedicated teams, Italmill brings a wealth of experience and passion for our industry that will enhance our product portfolio and our commercial strength in the national and international markets.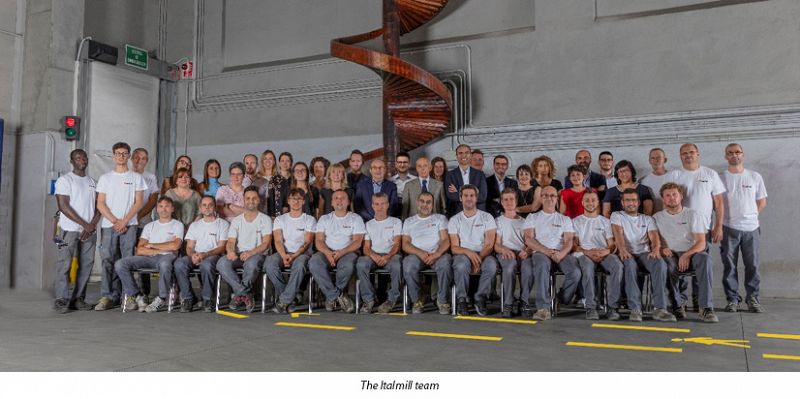 Italmill's success is founded on the expertise and dedication of its people. Handing over this valuable heritage to ABF will ensure the continuation of the nurturing environment that preserves and develops our talents, and creates additional value for the future.
added Filippo Ferrario, previous owner who will continue as a Director of the business.