North America
In addition to headquarters located in St. Louis, Missouri, AB Mauri North America has four production facilities in the United States (Cedar Rapids, Iowa; Wilsonville, Oregon; Memphis, Tennessee; and Greenville, Texas), two in Canada (LaSalle, Quebec; and Calgary, Alberta) and one in Mexico (Veracruz).
ABMNA sells yeast under the Fleischmann's® Yeast brand name. Additionally, a signature line of quality bakery ingredients – including dough conditioners, mold inhibitors, leaveners, vinegars, malts, syrups, acidulants and more – are sold under the AB Mauri Bakery Ingredients brand name.
When bakers choose from ABMNA's complete product portfolio, they experience a strong commitment to an ongoing working relationship — beyond the product purchase. ABMNA thoroughly assesses ingredient and process needs for both industrial and artisan bakeries and provides robust industry experience and proven critical thinking to help set customer baked goods apart in the marketplace.
AB Mauri North America has access to a global network of baking knowledge unmatched around the world. This expertise covers the functionality and proper application of yeast and bakery ingredients, technical understanding of processing equipment, and beyond.
More information can be found at www.abmna.com.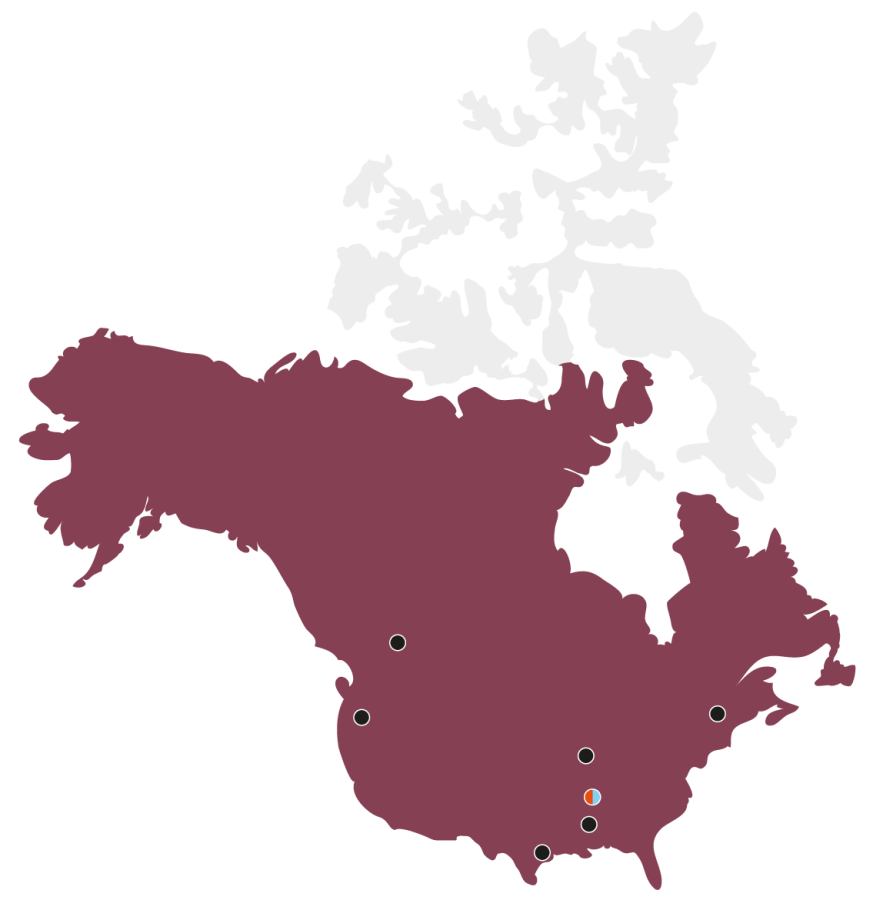 Regional Office
Sales Office
Manufacturing
USA
AB Mauri (Regional and Sales Office),
4240 Duncan Ave,
Suite 150,
St. Louis,
MO 63110,
USA

Tel: +1 (314) 392 0800

Cedar Rapids, Iowa,
1000 Wenig Rd. NE,
Cedar Rapids,
IA 52402,
USA

Tel: +1 (319) 365 9423

Memphis, Tennessee,
2743 Riverport Road,
Memphis,
TN 38109,
USA

Tel: +1 (901) 942 7115

Wilsonville, Oregon Business Office,
AB Mauri Baking Solutions - 'ICS',
26994 SW 95th Avenue,
Wilsonville,
OR 97070,
USA

Tel: +1 (503) 570 7501

Greenville, Texas,
6311 Industrial Blvd.,
PO Box 1052,
Greenville,
TX 75402,
USA

Tel: +1 (903) 454 3891