After more than a year of diligent development, construction and setup, a huge dream became a reality on March 12th 2015, as AB Mauri North America dedicated its new regional office including a state-of-the-art bakingHUB™ and pilot fermentation lab. Local dignitaries – including City of St. Louis Mayor Francis G. Slay – helped ABMNA President Mark Prendergast commemorate the significant day for the company.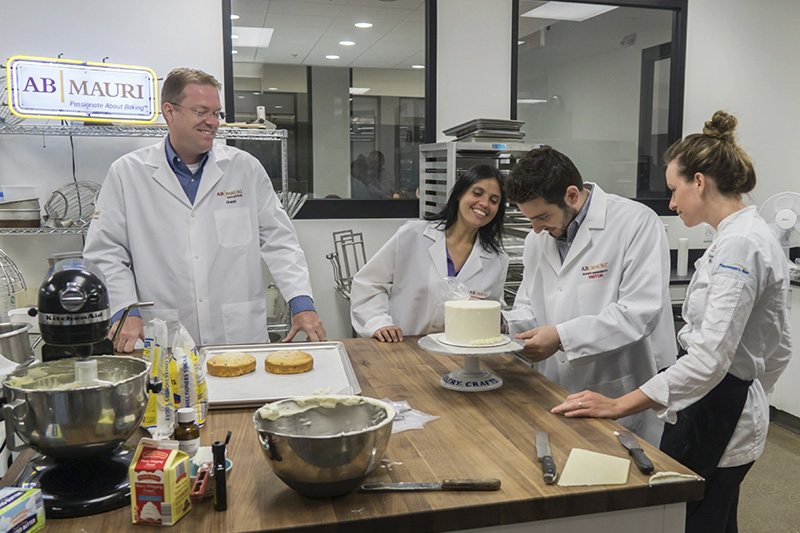 Designed to enhance business operations and allow ABMNA to better support customers in baking and non-baking industries, the bakingHUB™ features a 5,000-square-foot baking and fermentation facility where AB Mauri food scientists and customers create a wide range of finished baked goods for trial and test purposes. The new facility replicates optimal baking conditions and provides business partners with impactful solutions, improvements and alternatives for their specific bakery needs.
The bakingHUB™ currently produces a variety of pan breads, artisan baguettes, croissants, bagels, rolls, doughnuts, cakes, muffins and other sweet goods, and is adding a flour and corn tortilla line this summer.
The new North America headquarters, which totals 23,000-square feet in size, is located in the Cortex Innovation Community – a high-powered, immersive district also featuring Boeing's Defense, Space & Security unit, Washington University, Manifest Digital and others – within the City of St. Louis. Nearly 60 full-time ABMNA employees are now housed out of the new facility. More information can be found at www.abmna.com.