Brasil, Mexico & Central America
AB Brasil is a market-leading bakery supply company with a well-earned reputation for innovation and reliability. AB Brasil's two key brands are Fleischmann and Mauri and they offer a wide range of ingredients under each brand through an outstanding distributors network. AB Brasil creates value for bakers both large and small throughout Brasil and also markets a dynamic product range for the 'bake at home' consumer.
AB Mauri Mexico is one of the most important bakery ingredients suppliers in Mexico. Our talented team is continuously working on offering our customers the best solution according to their needs. We use the global network and the local expertise to make our customers business successful in their markets (craft, mechanised or in-store-bakery). Our facilities in Veracruz and Puebla are committed to offering the highest performance on each of our products commercialised around Mexico, Central America & the Caribbean.
www.fleischmann.com.br
www.mauri.com.br
www.fleischmann.com.mx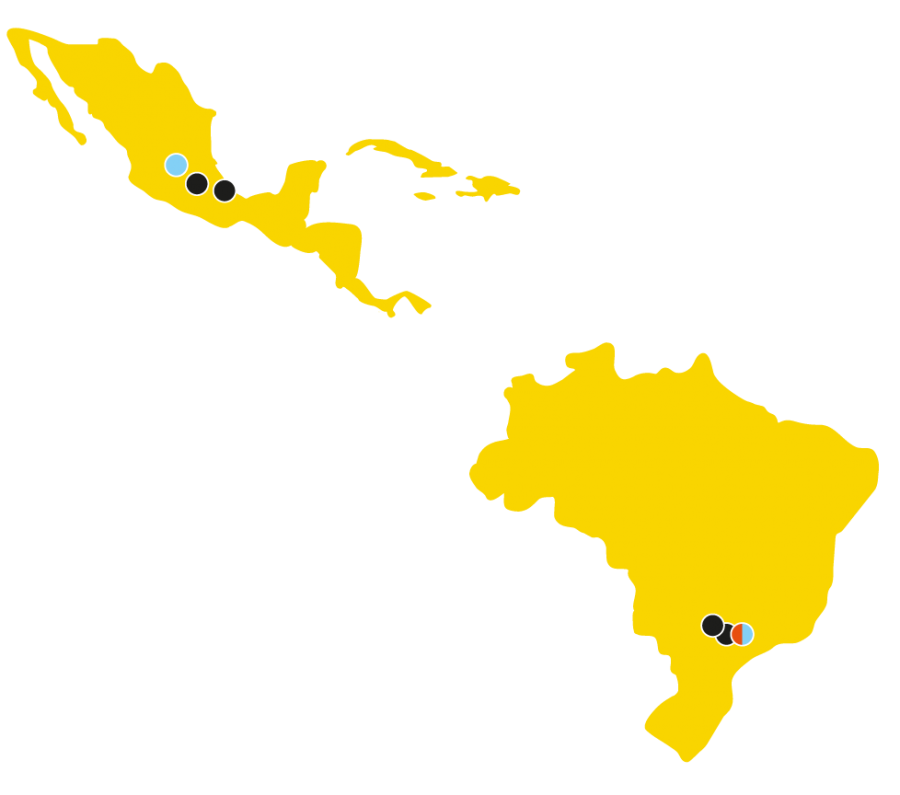 Regional Office
Sales Office
Manufacturing
Mexico
Ciudad de México (Corporate Office),
Paseo de la Reforma No. 2620,
Piso 8,
Col. Lomas Altas,
Delegación Miguel Hidalgo, C.P. 11950,
Ciudad de México,
México

Tel: +52 55 5081 9770

KM49 Carretera Federal
Córdoba-La Tinaja
Cuitláhuac, C.P 94910
Veracruz
México

Tel: +52 278 732 2240

Puebla,
Km. 10.5 de la carretera lzúcar - Atencingo,
Atzala, Puebla,
C.P. 74590,
México

Tel: +52 01 243 437 0100