Europe
Our commitment to brands, technology and infrastructure in Europe remains continuous and active.

Through our brand promise "We Know Baking!" we know at AB Mauri that in each country, the local idea of the 'perfect' bread, cake or other bakery products varies.
From our operating companies throughout Europe we supply Yeast & Bakery Ingredients from our BI & Yeast factories, through dedicated Country business teams covering all product ranges and serving the many and varied bakery applications.
AB Mauri supplies yeast and a full range of bakery ingredients such as improvers, mixes (cake & bread pre-mixes), preservatives and many more to the traditional bakery sector as well as the fast growing mechanised bakery sector including bakery chains, in-store bakeries and Quick Serve restaurants.
www.abmauriukandireland.com
www.abmauri.es
www.abmauri.pt
www.abmauri.fr
www.abmauri.be
www.abmauri.nl
www.uniferm.de
www.abmauri.it
www.mauri.com.tr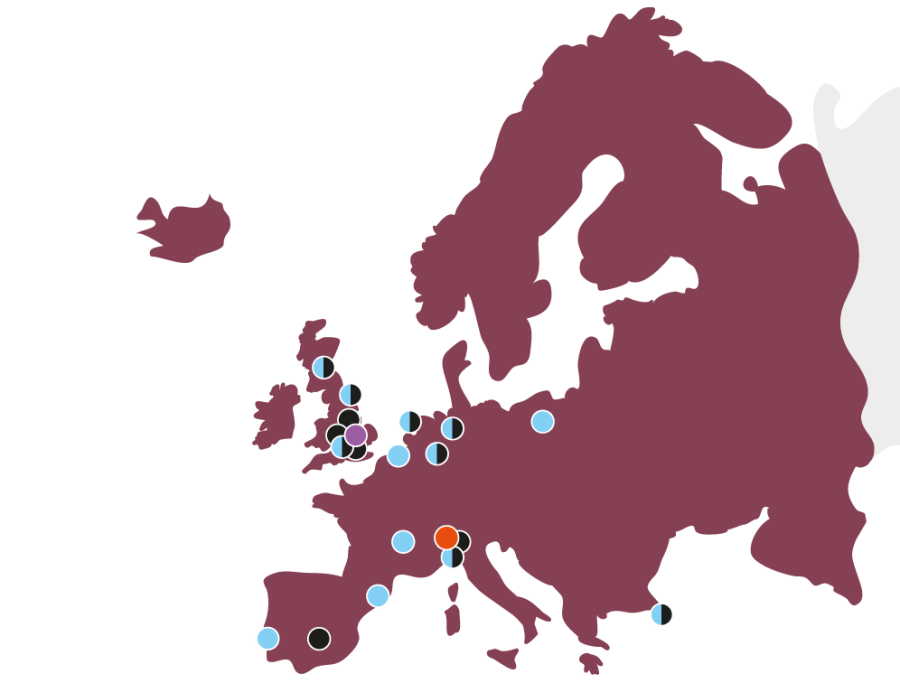 Global Head Office
Regional Office
Sales Office
Manufacturing