South & South East Asia
Our South & South East Asia business supplies yeast and a wide range of bakery ingredients to customers in India, Indonesia, Pakistan, Bangladesh, Japan, the Philippines, Vietnam, Thailand, Myanmar, South Korea, Malaysia, Nepal, Sri Lanka, Cambodia, Laos, Bhutan, the Maldives, Brunei and the Pacific Islands.
Our focus on customer service and the supply of consistent, reliable bakery products ensures that AB Mauri South & South East Asia is a company that bakers can trust.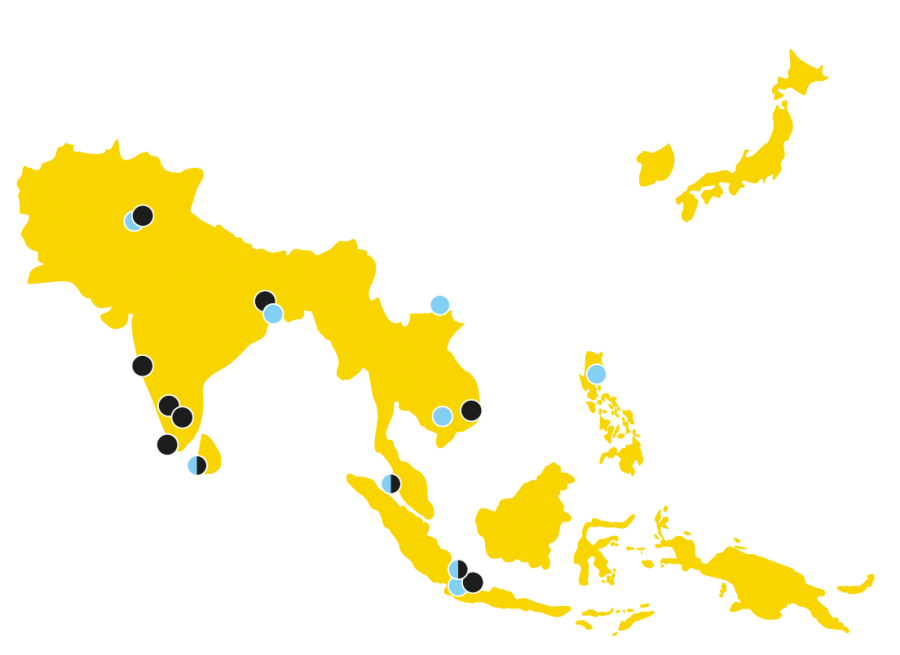 Sales Office
Manufacturing
Indonesia
In Indonesia, through PT Jaya Fermex we have an excellent distribution coverage for our yeast and bakery ingredients products.
Jakarta (Corporate Office),
PT Jaya Fermex,
Komplex Puri Mutiara,
Blok A no 28–29,
Sunter Agung Griya Utama Raya,
Jakarta 14350

Tel: +62 (21) 65314777

Jakarta (Operational Office),
PT Jaya Fermex,
Kompleks Rukan Puri Mutiara,
Jl. Griya Utama Blok A No. 21–22,
Sunter Agung – Jakarta Utara 14350

Tel: +62 (21) 653 108 08
Email: marketing@indofermex.com
www.indofermex.com

PT Indo Fermex,
Jalan Tole Iskandar Km. 2,
Cimanggis,
Depok 16412

Tel: +62 (21) 7782 8987

PT Sama Indah,
Jala Baros No 27,
Cimahi,
Bandung,
Indonesia

Tel: +62 (22) 6659312