South & South East Asia
Our South & South East Asia business supplies yeast and a wide range of bakery ingredients to customers in India, Indonesia, Pakistan, Bangladesh, Japan, the Philippines, Vietnam, Thailand, Myanmar, South Korea, Malaysia, Nepal, Sri Lanka, Cambodia, Laos, Bhutan, the Maldives, Brunei and the Pacific Islands.
Our focus on customer service and the supply of consistent, reliable bakery products ensures that AB Mauri South & South East Asia is a company that bakers can trust.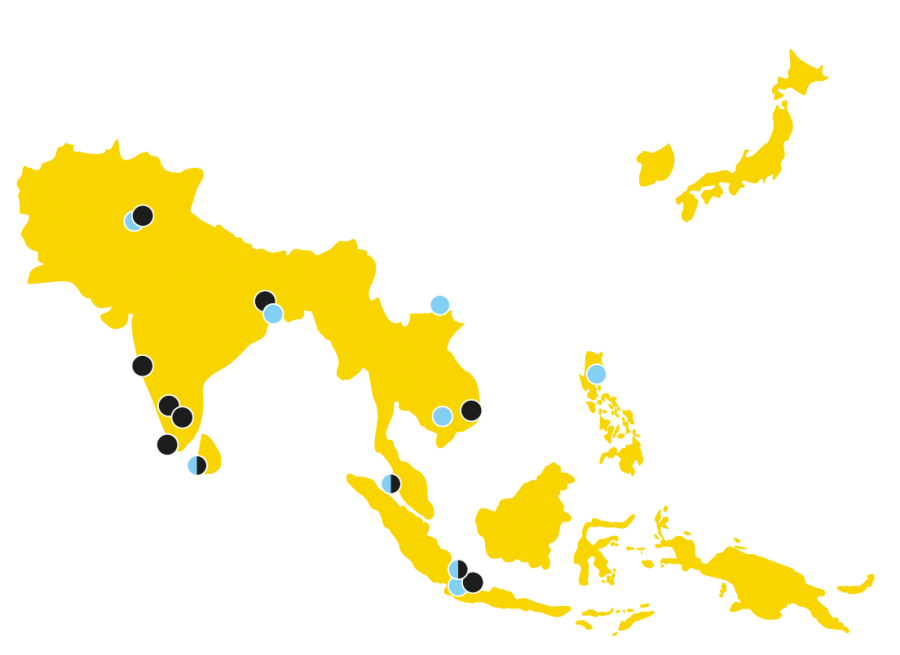 Sales Office
Manufacturing
Vietnam
AB Mauri has an enviable reputation for the quality of its products. Yeast manufactured on site is supplied to many countries around the region and the world in general. Accompanying this is a complete range of bread improvers, bakery mixes and 'wet' ranges including non-dairy creamers.
AB Mauri Vietnam Limited,
La Nga Commune - Dinh Quan District,
Dong Nai Province - Vietnam

Tel: + 84 251 385 3070
Fax: + 84 251 385 3069
Email: info@maurilanga.com

Ho Chi Minh Branch,
Floor 4, Nice Building,
467 Dien Bien Phu Street,
Ward 25, Binh Thanh District,
Ho Chi Minh City - Vietnam

Tel: + 84 28 3899 9555
Fax: + 84 28 3511 2582
Email: info@maurilanga.com

Ha Noi Branch,
133 Thai Ha,
Trung Liet Ward,
Dong Da District,
Ha Noi City - Vietnam

Tel: + 84 24 3984 2240
Fax: + 84 24 3984 2249
Email: info@maurilanga.com