South & South East Asia
Our South & South East Asia business supplies yeast and a wide range of bakery ingredients to customers in India, Indonesia, Pakistan, Bangladesh, Japan, the Philippines, Vietnam, Thailand, Myanmar, South Korea, Malaysia, Nepal, Sri Lanka, Cambodia, Laos, Bhutan, the Maldives, Brunei and the Pacific Islands.
Our focus on customer service and the supply of consistent, reliable bakery products ensures that AB Mauri South & South East Asia is a company that bakers can trust.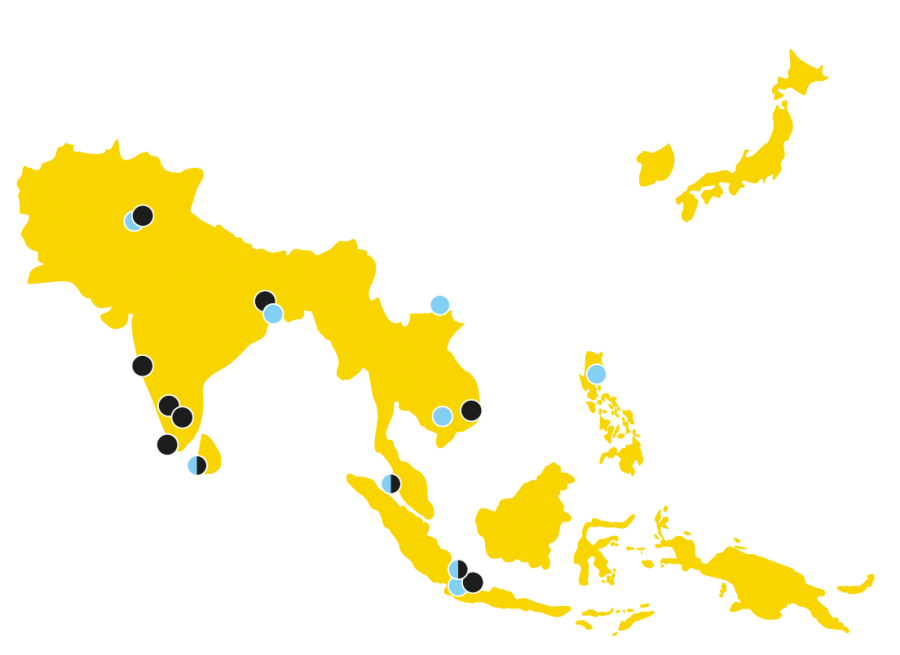 Sales Office
Manufacturing
Malaysia
AB Mauri Malaysia is a market leading bakery supplier offering a wide range of bakery product solutions including yeast and bakery ingredients via our manufacturing site and central warehouse located at Balakong, Malaysia.
We provide solutions to our valued customers including industrial accounts, craft bakeries, in store bakery, ingredient shop, etc. through our excellent distribution network within Malaysia, Singapore and Brunei. All products offered by us are Halal certified by JAKIM.
AB Mauri Malaysia Sdn. Bhd,
Lot 4185, Jalan KB 1/9,
Kampung Baru Balakong,
43300 Balakong,
Selangor,
Malaysia

Tel: + 603 8961 2864