South & South East Asia
Our South & South East Asia business supplies yeast and a wide range of bakery ingredients to customers in India, Indonesia, Pakistan, Bangladesh, Japan, the Philippines, Vietnam, Thailand, Myanmar, South Korea, Malaysia, Nepal, Sri Lanka, Cambodia, Laos, Bhutan, the Maldives, Brunei and the Pacific Islands.
Our focus on customer service and the supply of consistent, reliable bakery products ensures that AB Mauri South & South East Asia is a company that bakers can trust.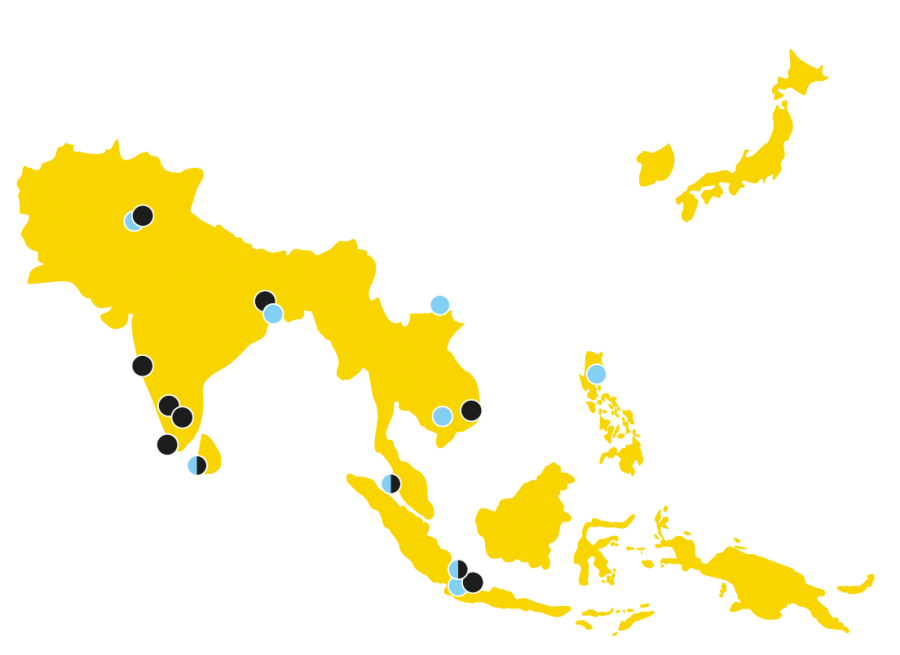 Sales Office
Manufacturing
Sri Lanka
AB Mauri Lanka Pvt Limited provides innovative solutions and applications for bread, bun and other baked products to industrial, mechanised and craft bakers in Sri Lanka.
Our specialised portfolio of products includes Mauripan and Prime Dry Instant baker's yeast and a range of premixes and bakery ingredients such as bread and bun improvers, softeners, flavours, leaveners, emulsifiers and enhancers.
We aim to be the preferred yeast and bakery ingredients solutions provider through superior technology, quality, service and innovation.