South & South East Asia
Our South & South East Asia business supplies yeast and a wide range of bakery ingredients to customers in India, Indonesia, Pakistan, Bangladesh, Japan, the Philippines, Vietnam, Thailand, Myanmar, South Korea, Malaysia, Nepal, Sri Lanka, Cambodia, Laos, Bhutan, the Maldives, Brunei and the Pacific Islands.
Our focus on customer service and the supply of consistent, reliable bakery products ensures that AB Mauri South & South East Asia is a company that bakers can trust.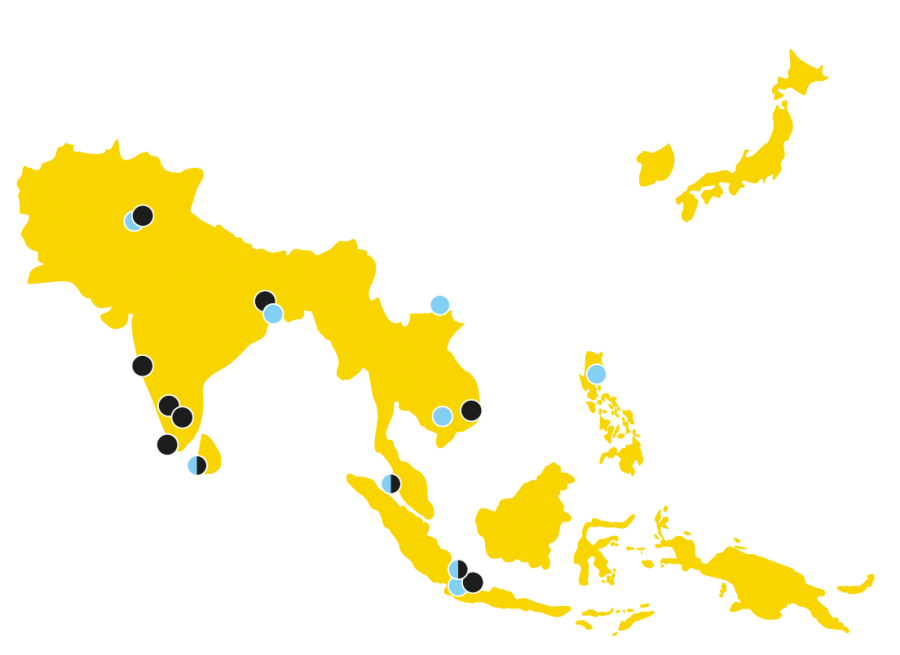 Sales Office
Manufacturing
Philippines
AB Mauri Philippines imports and distributes world class bakery products including yeast, bread improvers and cake mixes.
The range of our customers includes industrial accounts, chain bakeries, pastry shops and craft bakeries.
Our products are widely available through a network of distributors and retailers all over the country.
AB Mauri Manila Office, Philippines,
Unit 1201 - 1202 Primeland,
Market Street, Madrigal Business Park,
Ayala Alabang, Muntinlupa City,
Philippines

Tel: + 632 403 2267